Make sure you know how to use Zoom
We will be using Zoom as our teleconference platform. To register in advance for the sessions please go to:
https://zoom.us/meeting/register/b42425de4e3515c4d746f627e8486654  Please tick ALL the course dates if you can attend them all. You will then be sent an email with the calendar times for the course. Please upload those calendar events into your calendar to ensure there are no difficulties with time zone differences.
If you have never used Zoom before, please click on this link as soon as you can and download the small Zoom launcher program. This should only take a few seconds and my experience is that Zoom works reliably for pretty much everyone. There is a great page at https://blogs.otago.ac.nz/zoom/how-to-test-your-microphone-and-speakers-in-zoom/ that will tell you how to test your microphone and speakers. Video is usually less of a problem, but you MUST make sure that your audio is working well. 
If you have any doubts at all about the platform, I will open this Zoom room address at least 15 minutes before the first session so feel free to also log on early just to make sure that everything is working well for you.
COURSE RECORDINGS:
I will be recording all sessions using Zoom so that, if anyone has to miss a class, they can catch up later. While I recognise we are all busy professionals and absences will be inevitable, missing classes is not ideal for you and will also detract from the group experience so please keep absences to a minimum and please let me know if you cannot make it.
ONCE YOU GET ON ZOOM:
There are some key features you will need to know how to use. You can open the chat box by clicking on the icon pointed to by the blue arrow in the picture below. You can also open it by clicking Alt+H on a windows PC.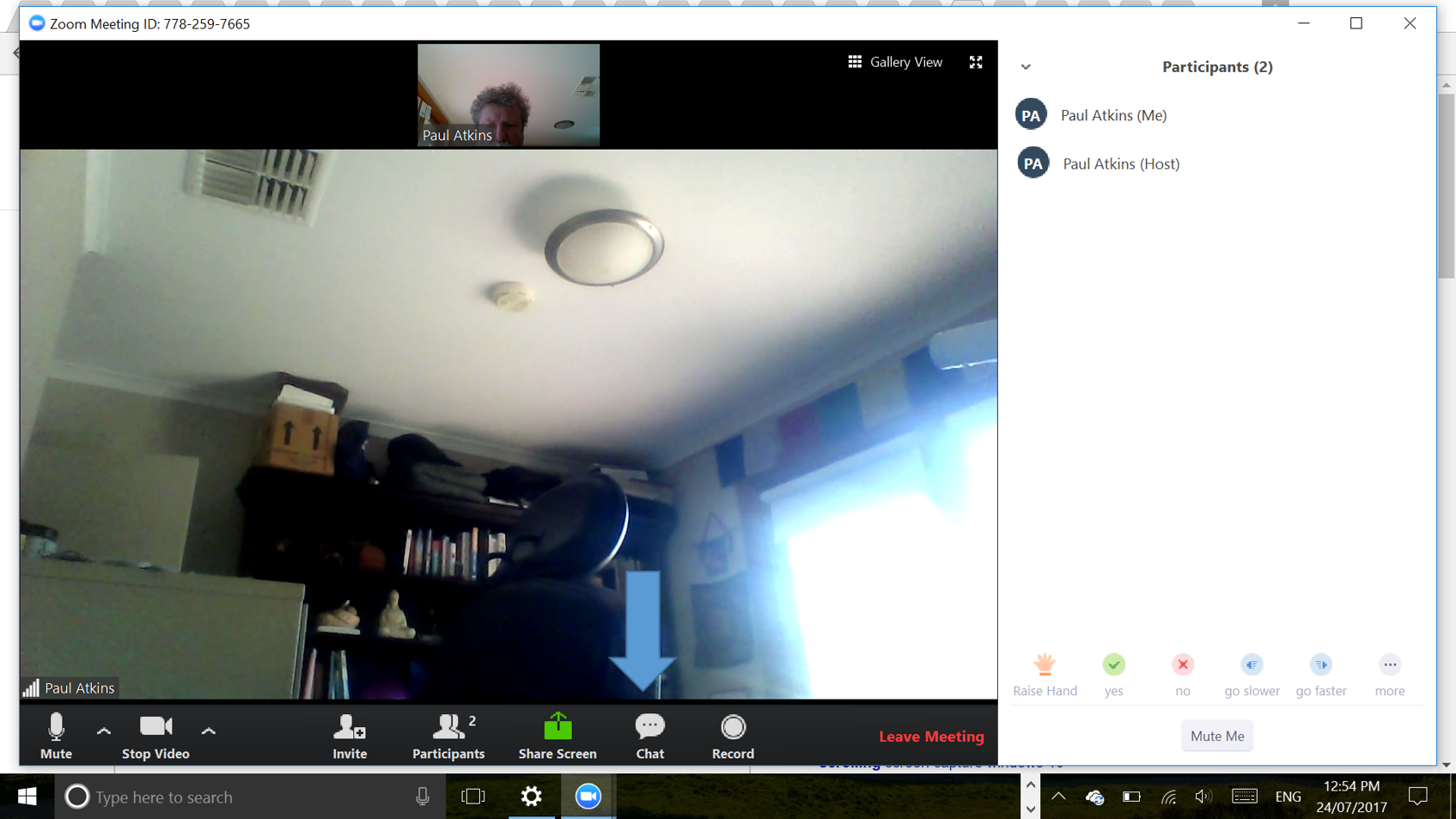 You can use the chat line at any time to ask questions or make comments. This usually works better than opening the audio in a large group. I may call on you from time to time to make an audio comment.
Some other useful features in Zoom
•Click the participants button (or press Alt+U) to open an area where you can see some buttons (yes, no, go slower, go faster, and then others including "raise hand" shown at the end of the blue arrow in this picture).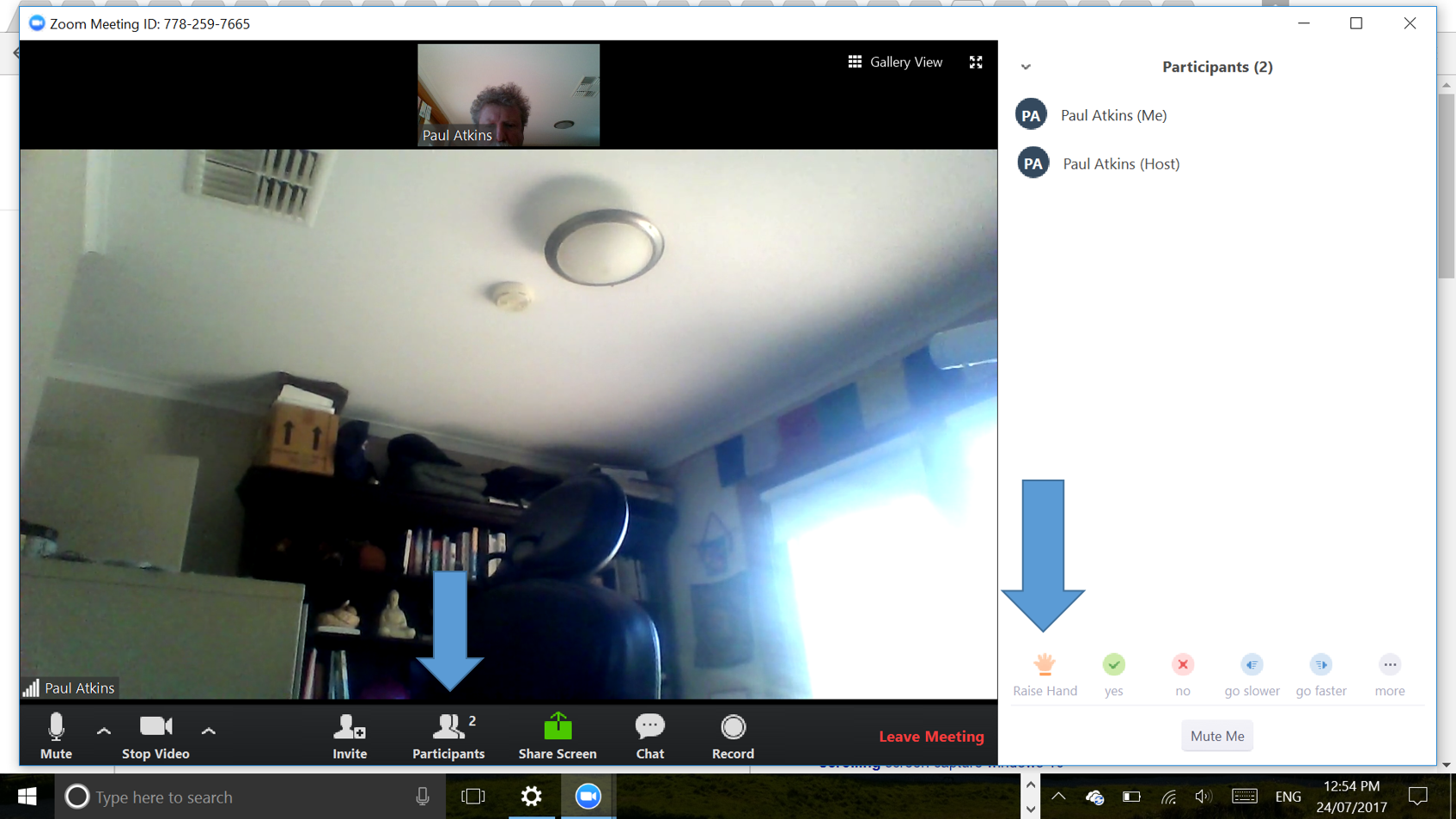 You can minimise, expand and pop out these windows to suit your screen.
Most of the time, you will be muted. You can unmute by clicking Alt+A or clicking on the button in the lower left of the Zoom screen.
A list of all available hot keys for zoom is available at https://support.zoom.us/hc/en-us/articles/205683899-Hot-Keys-and-Keyboard-Shortcuts-for-Zoom.
If you have a question or if my sound quality dips, please use the chat line or the "raise hand" button. I will get to it asap.